A decent convergence nimbus of universe reserves all essence in a sip.
Selected Yunnan large leaf type of sun-dried green máochá brings smooth and rich aroma with subtle difference in each brewing.
Pu'er is a post-fermented tea with continuing fermentation and achieve various level of maturity, or aging. It contains low caffeine and can be used anytime through out the day or night, before or after meal.
It warms in and out of the body, helps digesting the food grease, and contains high antioxidants which proved to benefit health and beauty. The fermentation process continues provided if the package well preserved without direct sun or damp within controlled environment. This Yunnan Pu'er Tea Gift Box surely is an excellent choice for tea collection.
Demonstration on how to break up a Pu'er tea cake
The design of drawer box symbolizes treasures and valuables.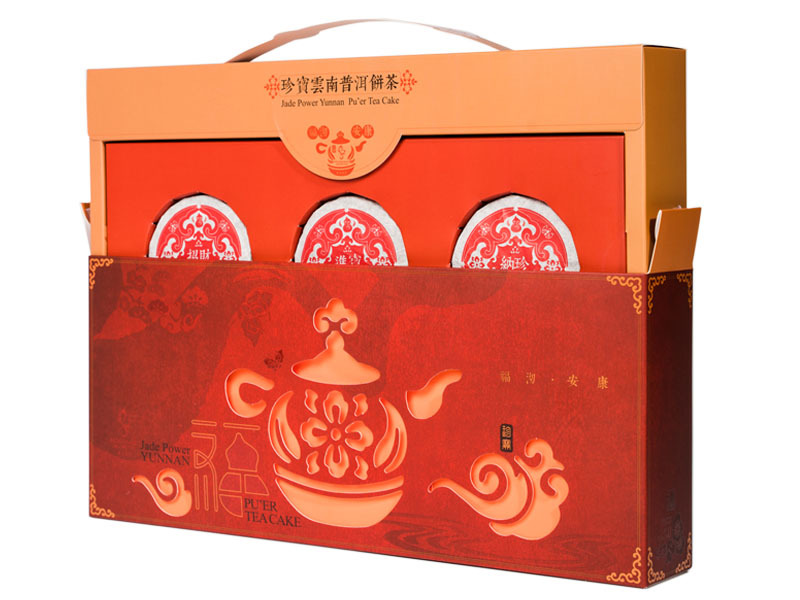 The words "招財(Zhao Cai)" "進寶(Jin Bao)" "納珍(Na Zhen)" symbolize blessings and joy.